Heating System Installation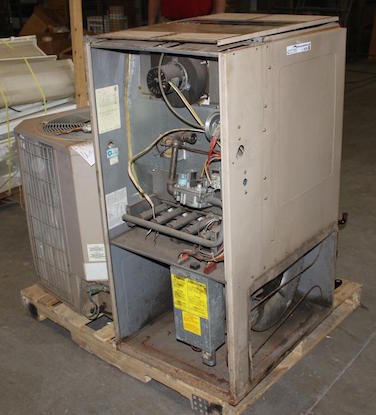 As your heating system ages, it can lose efficiency or stop working altogether. At Metzger Heating Ltd., our goal is to offer quality heating system installation for all of our valued customers in Palmerston, ON. Whether you own a single family home or a larger building, we'll keep you warm.
At Metzger Heating Ltd., we provide the highest level of quality in all of our heating system installation projects, and all jobs are performed by highly-experienced contractors you can trust. We aim to keep our prices reasonable and affordable, and we offer a variety heating systems to suit your needs and budget.
Schedule a consultation with one of our many heating system installation experts today, and we will answer any and all of your questions as well as discuss every stage of the process to help you determine your heating needs. So let's get started.
Contact Metzger Heating Ltd. today to set up an appointment.
Heating System Repair
A faulty heating system can lead to wasted energy in your home or dangerously cold conditions when the temperatures drop outside. At Metzger Heating, we offer high-quality heating equipment repair services throughout the Palmerston area. We use premium materials and professional tools to get jobs done in a prompt manner. Our workmanship is meticulous, and we'll take the time needed to complete each job correctly so our results stand the test of time.
Metzger Heating is committed to meeting and exceeding the expectations of each customer by providing excellent service in a friendly manner. We strive to make it hassle-free to use our heating equipment repair services in Palmerston, so we take care of all of the details throughout the process.
To find out more, call our office today and schedule an appointment.